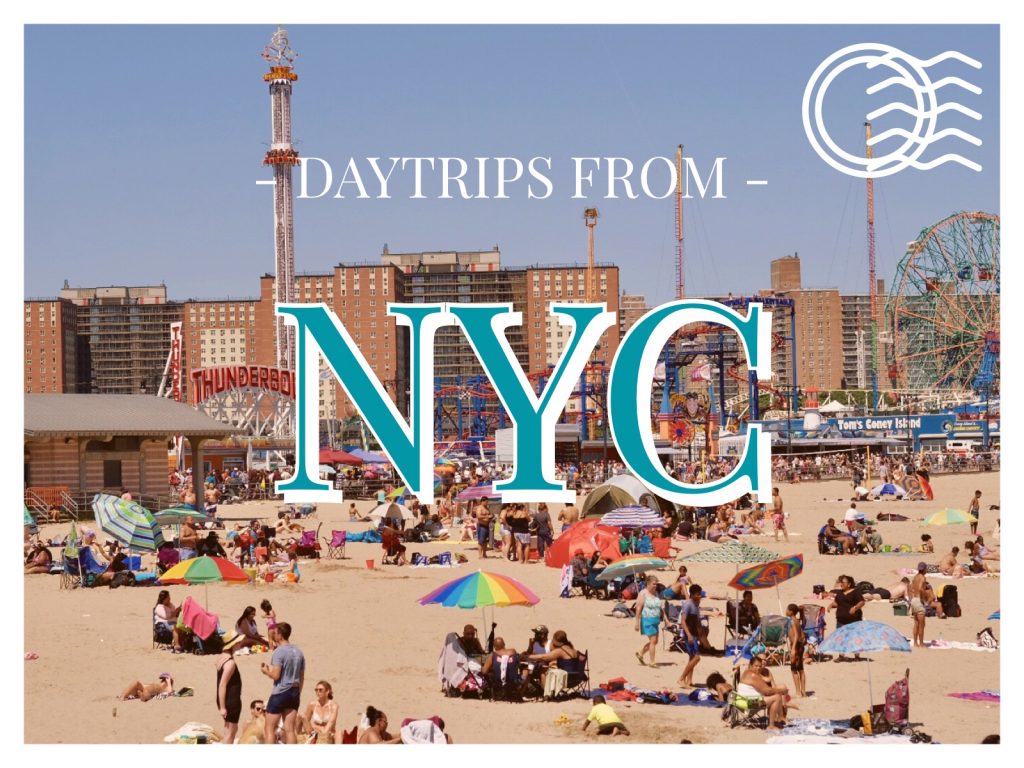 Bring on the Summer Fridays!  While it used to mean happy hours at NYC's hottest rooftops, these days we're getting a different kind of bottle service.  In addition to our Summer in the City Bucket List, which shares our ideas for family-friendly activities in Manhattan, there's something about summer that gets me itching to get out of the city.  Here are some of our favorite day trips and new local excursions that we can't wait to explore.  And yes, from the UWS, I consider Brooklyn to be an "excursion", hahah!
The Bronx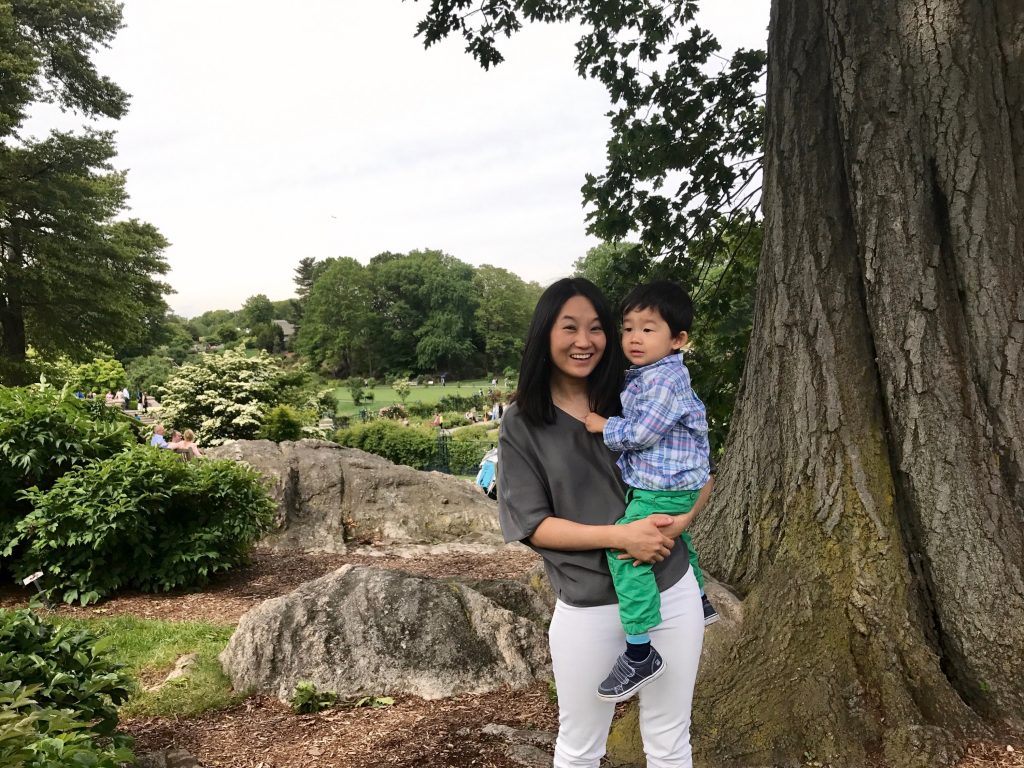 When the concrete jungle's a little too stifling, we take refuge with some greenery and nature at these 3 stops in the Bronx only 30 minutes away.
NY Botanical Gardens: We're here so often during the year that the membership is a great deal.  While the special exhibits can get crowded (go early) and seats on the tram get maxed out, the gardens are spacious enough to still be a nice respite.  I'm really looking forward to the Georgia O'Keffee: Visions of Hawaii exhibit and the rose garden is always a delight in the summer months.  Plus, Bash loves the programming at the Everette Children's Adventure Garden.  While we drive here, the Metro North train stops right across from the Mosholu Entrance, making it a very easy escape from Manhattan.
Wave Hill: This public garden is much smaller, but offers pictureseque, Insta-worthy vistas of the Hudson from the Pergola Overlook and pretty woodsy strolls (though it can get pretty bumpy with a stroller).  They offer some arts and crafts programming, but Bash was too young when we visited; instead, he was content to explore the grounds.
Bronx Zoo: With our membership, we've probably been to this zoo at least 6 times and still haven't seen everything (it's pretty big).  Don't expect to see everything in one visit and be prepared to walk a lot and prioritize exhibits.  Also, getting there early is essential to minimize wait times for the shuttle, monorail, and other attractions.  If you're not a member, plan on springing for the Total Experience tickets.  Otherwise, general admission doesn't cover the rides and popular exhibits.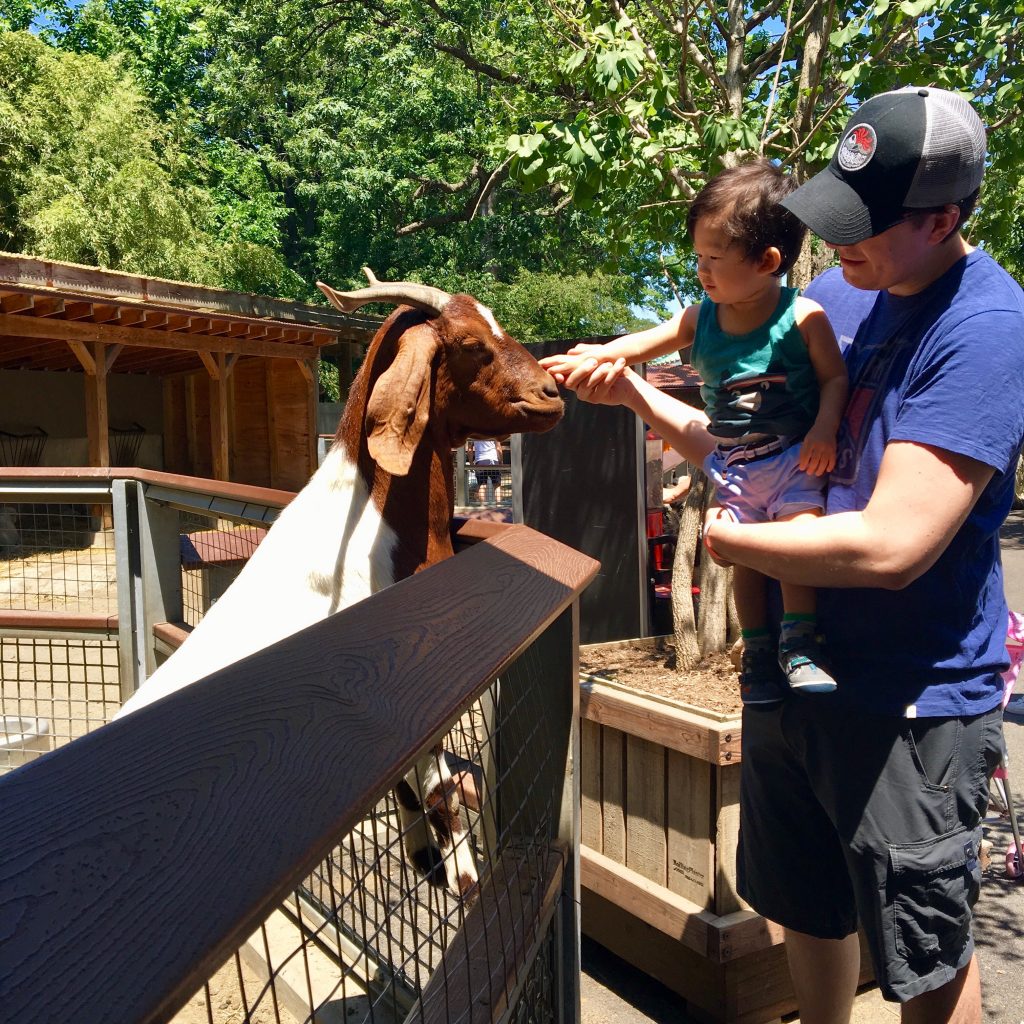 Brooklyn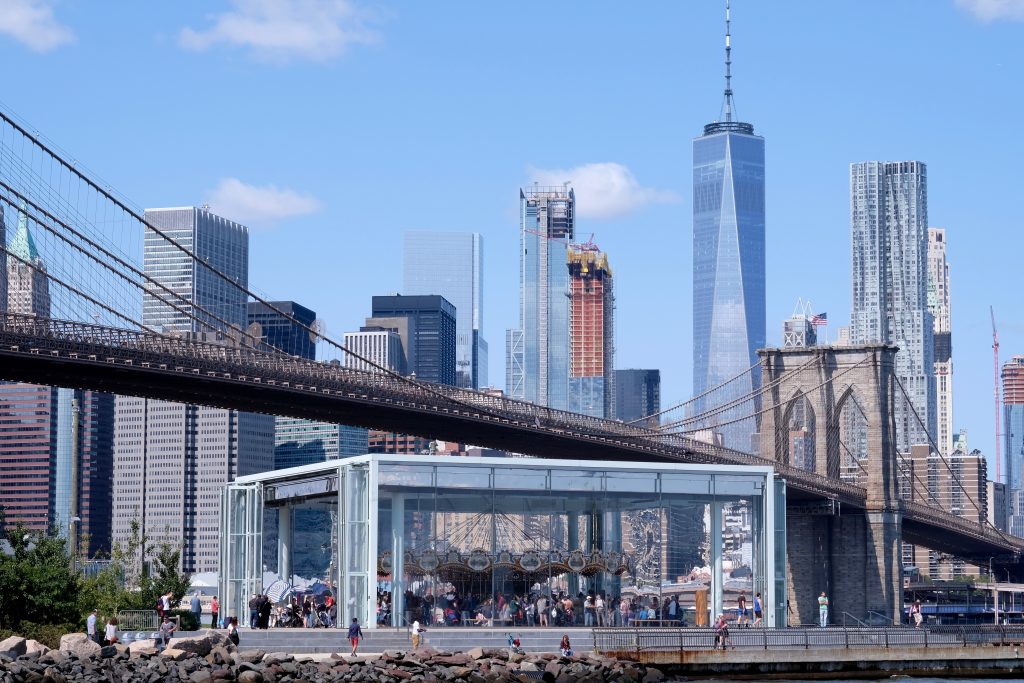 Okay, so I know a ton of families live and love Brooklyn and wouldn't call this a "day trip" (lucky you!).  But since we're literally at the opposite end, we love spending a whole day exploring Brooklyn neighborhoods.  And, I fully admit, I'm a Brooklyn novice and would love some help finding more fun family activities.
DUMBO: Okay, so this is probably the touristy part of Brooklyn, but we enjoy wandering the cobblestone streets and admiring the architecture of the old warehouses.  If we're with guests from out of town, we have to walk across the Brooklyn Bridge.  Otherwise, we'll go for the Brooklyn Flea on a Sunday, stop by Egg by Susan Lazar for some cute kids' outfits, hop a ride on Jane's Carousel, and take in the iconic views of the East River, Manhattan skyline, and bridges from Brooklyn Bridge Park.  If you can't stand the line for a slice at Grimaldi's, check out Juliana's Pizza just down the block and started by the original Grimaldi family.
Williamsburg: Despite its hipster vibe, we've actually never been to Williamsburg pre-kids!  We usually go for a stroll with no set itinerary in mind to explore the Bedford Ave. shops and check out a new restaurant.  I always have to stop at Catbird for cute jewelry and Smoochie Baby has the cutest baby and kids' clothes.  We're looking forward to checking out the new Domino Park, designed by the folks behind the High Line; seriously, the playground looks pretty awesome!
Island Adventures
We are looking forward to some NY style island hopping this summer!
Governors Island: Every summer we say we're going to check it out, so let this be the year!  We're looking forward to picnicking, ice skating, hammocking, and taking in the city skyline.  July 15th is Family Fun Day with lots of kid-friendly programming.  We're also highly considering making a weekend of it and sleeping beneath the stars in my kind of glamping.
Coney Island: Bash has been reading Little Elliott, Big Fun and is so excited to check out Coney Island's boardwalk and amusements!  Of course, we'll eat a hotdog on the famed boardwalk and check out the rides at Luna Park.  Plus, our Central Park / Bronx Zoo membership also includes the NY Aquarium, so we'll plan to cool off at their latest exhibit, Ocean Wonders: Sharks.
Queens
While we used to head to Queens to dance the day away at MOMA PS1's Warm Up, we're looking forward to a more relaxing scene.
Rockaway Beach: We're looking forward to our annual summer beach trip to visit our friends who live along Rockaway Beach!  In addition to some fun beach time, I'm super excited to our MOMA fix in with Yayoi Kusama's Narcissus Garden free installation at nearby Fort Tilden.
Belmont Park: While living in Chicago, Nick and I went through a major horse racing phase and spent every weekend at Arlington Park.  So, we're really looking forward to getting back in the saddle and checking out Belmont Park!  I always had a such a great time cheering on the horses at the old Santa Fe Downs when I was a kid and I think Bash will have tons of fun.  Plus, there's a playground when we need to study the program or knock back a mint julep!
Hudson Valley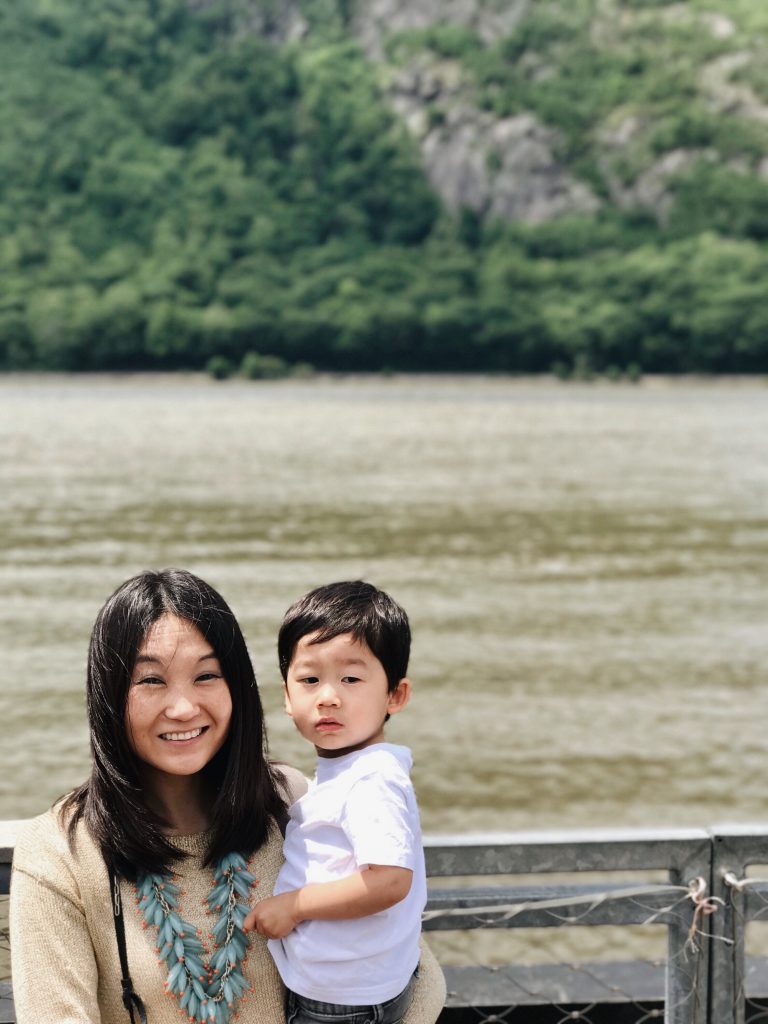 On weekends throughout the year, you'll often find us in the Hudson River Valley.  Only about 1 – 2 hours away, we love exploring the nearby sights and towns.
Farms: There are so many great farms where you can pick your own fruit / veggies / plants year round.  For Father's Day, we spent the morning at Lawrence Farms Orchard (read about our strawberry picking adventure here).  Stone Barns has fun gardening activities in addition to a great restaurant (we usually go for their annual Sheep Shearing Festival).  We also like Ochs Orchard and Fishkill Farms for pick your own.
Hiking: While Nick's conquered Breakneck Ridge, I'm more inclined to take the kids on easy trails like those offered at Bear Mountain State Park.  A quick 45 minute drive up the Hudson River offers lots of greenery, easy trails, and lots of activities for kids.  We went last year and wound up spending most of our time at the playground and carousel.  There's also boat rentals and amenities offered at the Bear Mountain Inn and Trailside Museums and Zoo.
Towns: We love exploring the towns dotting the Hudson River.  Some of favorites we keep revisiting include Cold Spring, Beacon, New Paltz, Rhinebeck, and Kingston.  Next up on our list: Bannerman Castle, Hudson, and Saugerties.
Art: Our Father's Day adventure continued with a stop at Dia: Beacon (read about it here), which we loved and will definitely visit again.  We are also planning another trip to Storm King Art Center, which is great to visit in all seasons for outdoor sculptures (a few of which you can touch and climb on) and land art.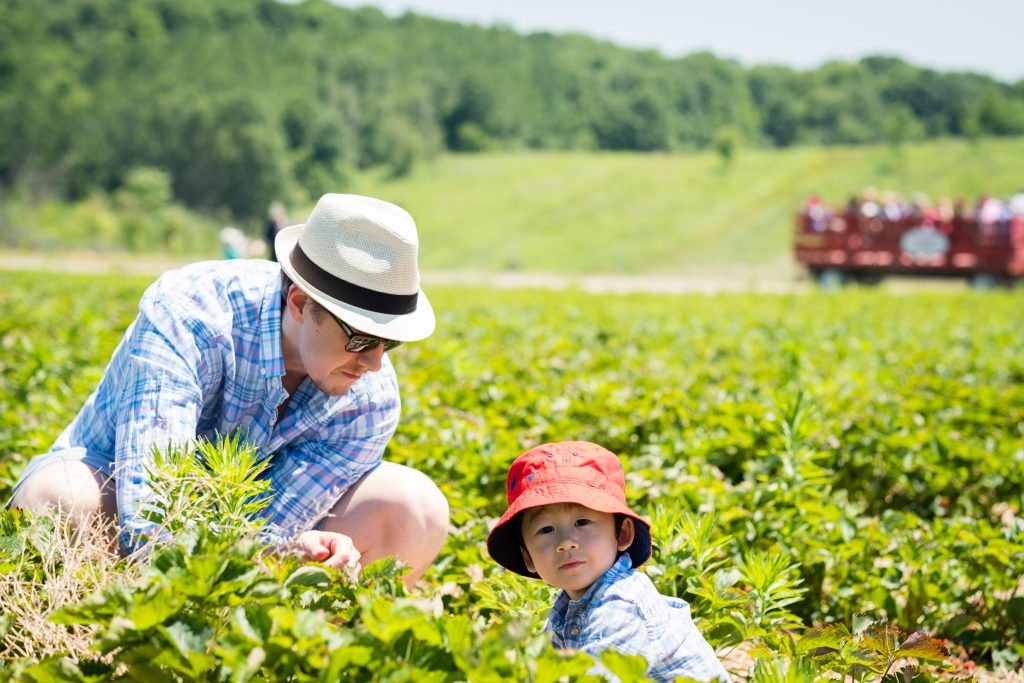 Jersey
Liberty Science Center: This museum is definitely worth a day trip!  We went last summer and Bash had a blast.  There's so much to do here for kids of all ages from interactive exhibits to live animal encounters to various climbing structures.  Get here early upon opening, especially if you have a little learner, and head straight to the I Explore section so you can have some "alone time" with these fun, interactive exhibits.
Diggerland: Now that Bash is finally tall enough for most of the construction-themed attractions, Diggerland is on our must-do list this year.  I'm sure this amusement park is going to be majorly crowded, but Bash will definitely love operating mini excavators and backhoes!
Turtle Back Zoo: Friends have been raving about this zoo in West Orange, NJ, which has recently been renovated.  From online reviews, it seems smaller than the Bronx Zoo but larger than the Central Park Zoo, making it seem like a perfect, medium-sized undertaking, great for a day trip.
Connecticut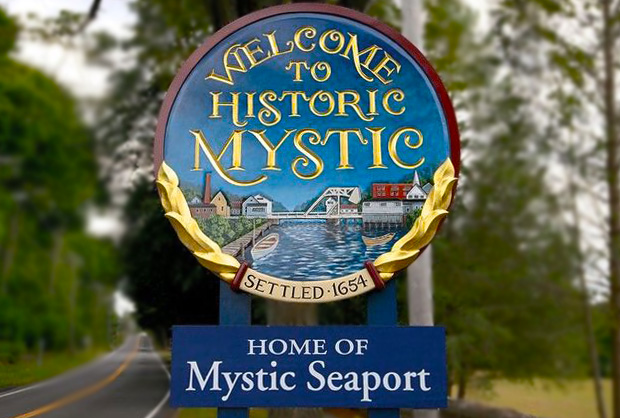 Lower Fairfield County: When we get the itch to move to the suburbs, we like visiting Connecticut's "Gold Coast", as Nick used to do the reverse commute to Darien when we first moved to NYC.  While a nice stroll along Greenwich Ave. is always in the cards, with Bash in tow, we head to the Bruce Museum (like a mini art and natural history museum) and the playground at the bottom of the hill.  We've also done some hiking around the area at Mianus River Park (gorgeous in the fall).  We'd like to check out Stepping Stones Museum for Children in Norwalk and the Greenwich beaches (note you need to purchase a pass and they are only open weekdays – this stumped us last year so be prepared).
Mystic: As a daytrip from NYC or as a pitstop on the drive up to Westerly / Newport, Mystic is always fun for families.  We wrote about our Mystic adventures here.
What are your favorite day trips from the city?  Where should we explore next?