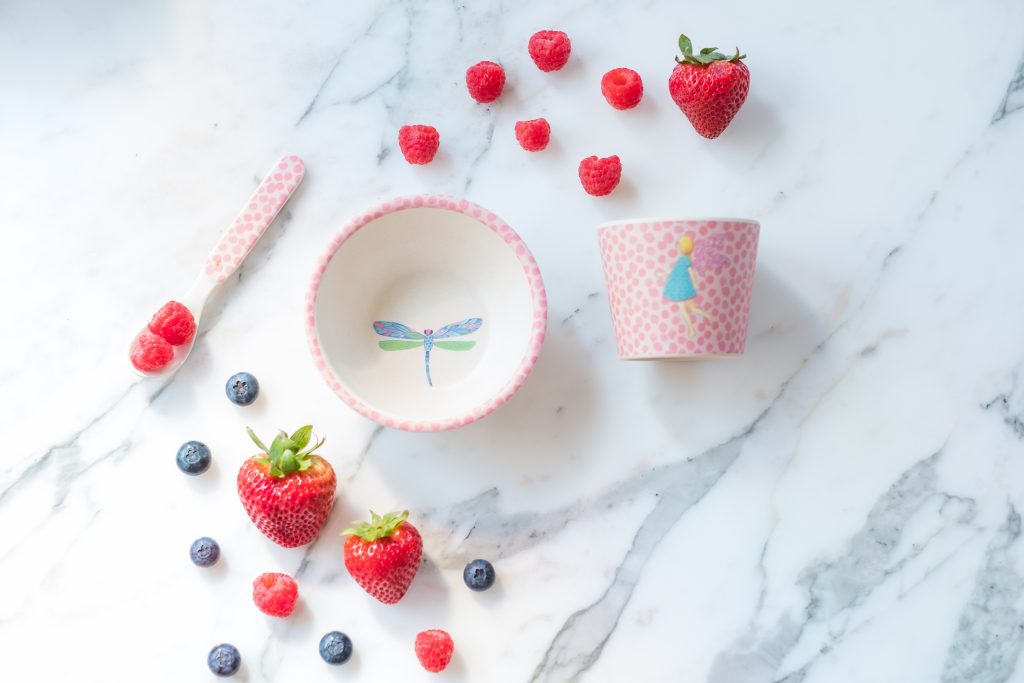 Leave it to the grandparents to spoil the grandkids!  While Baby Ava is just starting to work on grasping our fingers, my mom is thinking ahead and couldn't resist getting her the cutest set of fairy print bamboo dishes from Love Mae.  Based on her voracious appetite over the past 4 weeks (she's gained almost 2 lbs since birth!), we'll be using them in no time!
Beyond being super adorable, the Love Mae dishes are made from bamboo, a material we hadn't used before for kids' dishes and utensils.  With Bash, we'd been using a lot of stainless steel and silicone table wear, supplemented with the occasional set of melamine dishes (I couldn't resist an "unbreakable" dish with cute designs that pepper the aisles of toy stores and Whole Foods alike).  But after reading more about the bamboo's healthy and eco-friendly benefits, I began questioning the safety of melamine safety since it's basically a plastic.  Warning, it's pretty scary!  Key highlights: melamine is made with formaldehyde, which has been linked to asthma and allergies (both of which Bash suffers from) and cancer; it leaches not only from contact with heat (I always hand wash and never use in the microwave) but also with highly acidic foods.  After reading that, we replaced our melamine with more eco-friendly and non-toxic dish wear.  Plus, let's be honest, Bash needed to be just as stylish as his baby sister and we love the adorable designs from Love Mae.  So, we got him this plate set and we may have to add this T-rex set to his collection.  While bamboo isn't "unbreakable", we've found it's been sturdy enough to withstand 3 meals a day with Bash, the top rack of our dishwasher, and (most importantly) "clumsy Katie".
Why Love Mae is a Bash & Co. Favorite

Non-toxic: BPA and plastic free
Stain-proof
Dishwasher friendly (top rack)
Eco-friendly: biodegradable and ethical sourcing
Gorgeous designs
Where You Can Find Love Mae
Thankfully, this Australian brand can be found all over the US (here's a list of US retailers that carry Love Mae).  The following online retailers also carry a selection of Love Mae: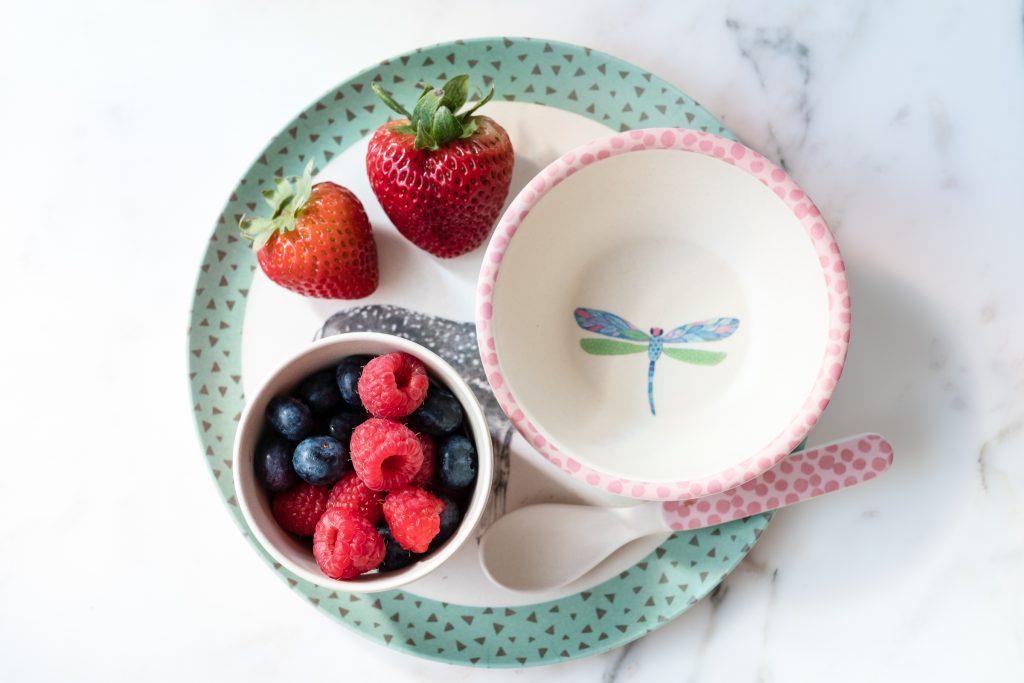 We hope you love, Love Mae just as much as we do!