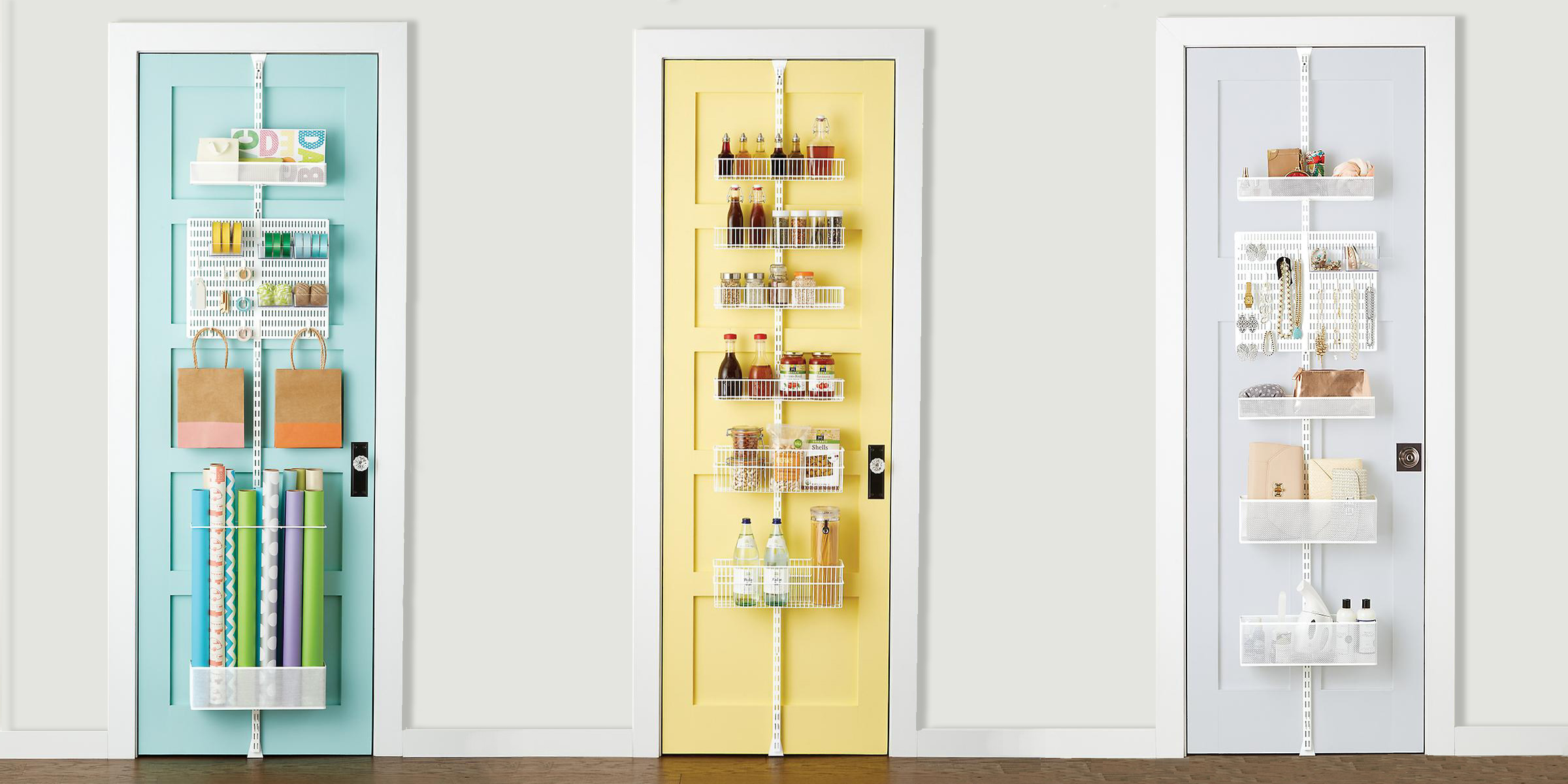 In the great battle between the procrastinator and OCD organizer in me, the nesting instincts finally swung the tide in favor of the organizer.  Despite the seriously cute girl decor and clothing, it's been hard to get as excited about decorating for baby girl, as practically speaking, we already have a ton of Bash's old baby gear and we weren't sure if we'd move apartments.  For now, we are planning to stay in our current apartment and baby will room in with us for the first few months.  While that means my vision of a Hunt Slonem bunny themed nursery has been shelved for the time being (unless Nick magically agrees to retrofit our entire master bedroom in cuddly pink rabbits), we still needed a few essentials, starting with storage.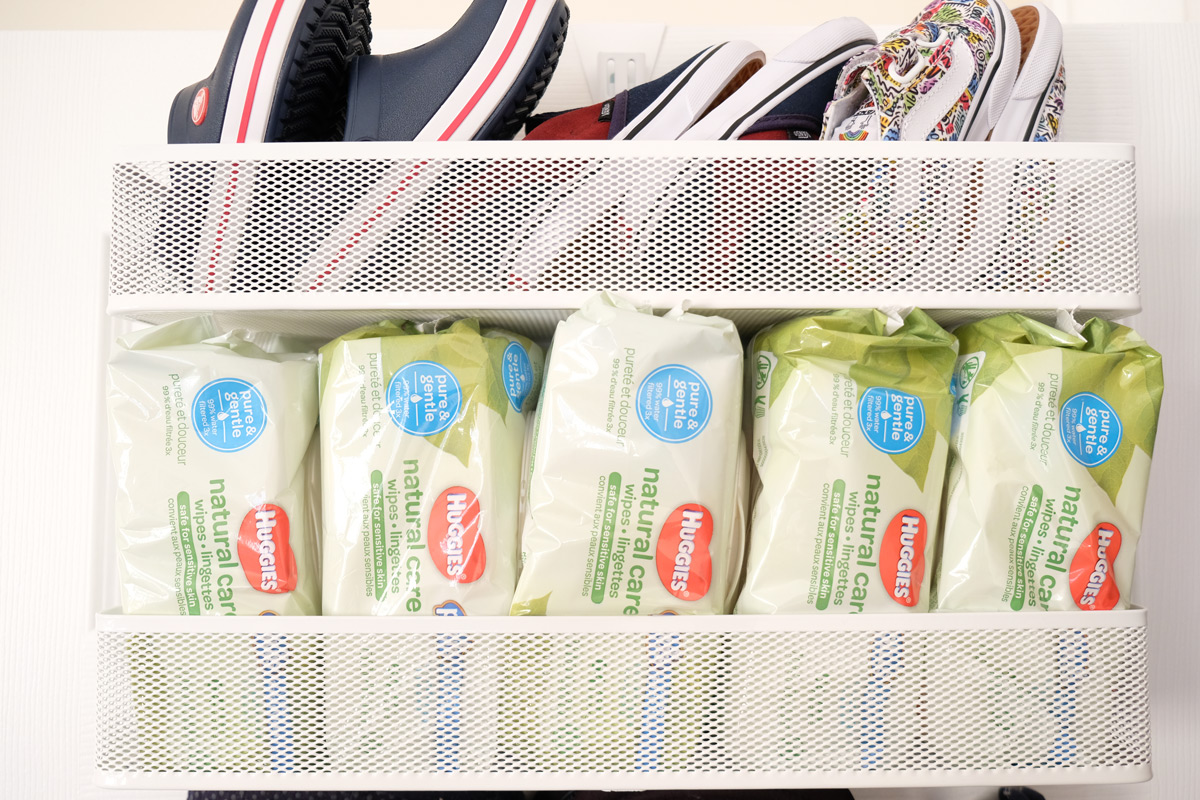 While Bash's room will remain his bedroom and playroom, we did manage to make space in his closet for baby sister with this ingenious over-the-door pantry system from The Container Store.  For a small, shared closet in a rental apartment (where you don't want to make significant permanent investments), the Elfa Utility Mesh Pantry Door & Wall Rack Solution works wonders to maximize storage of those baby necessities without taking up much space and for about $100 during their sales.  The best part is that the parts all fall under TCS's Kitchen and Pantry Organization, which is currently 25% off now through April 1, 2018. Installation is super easy (no tools required and took less than 20 minutes) and the baskets are very sturdy (Bash roughly opens and closes his closet on a regular basis and no contents have spilled and the system doesn't loudly bang against anything).  The large baskets are perfect for diapers, wipes, and health / medical supplies, while the small / medium baskets accommodate lotions & potions, shoes, and accessories.  When we eventually move, we'll definitely be packing this one up (either for kids or pantry!).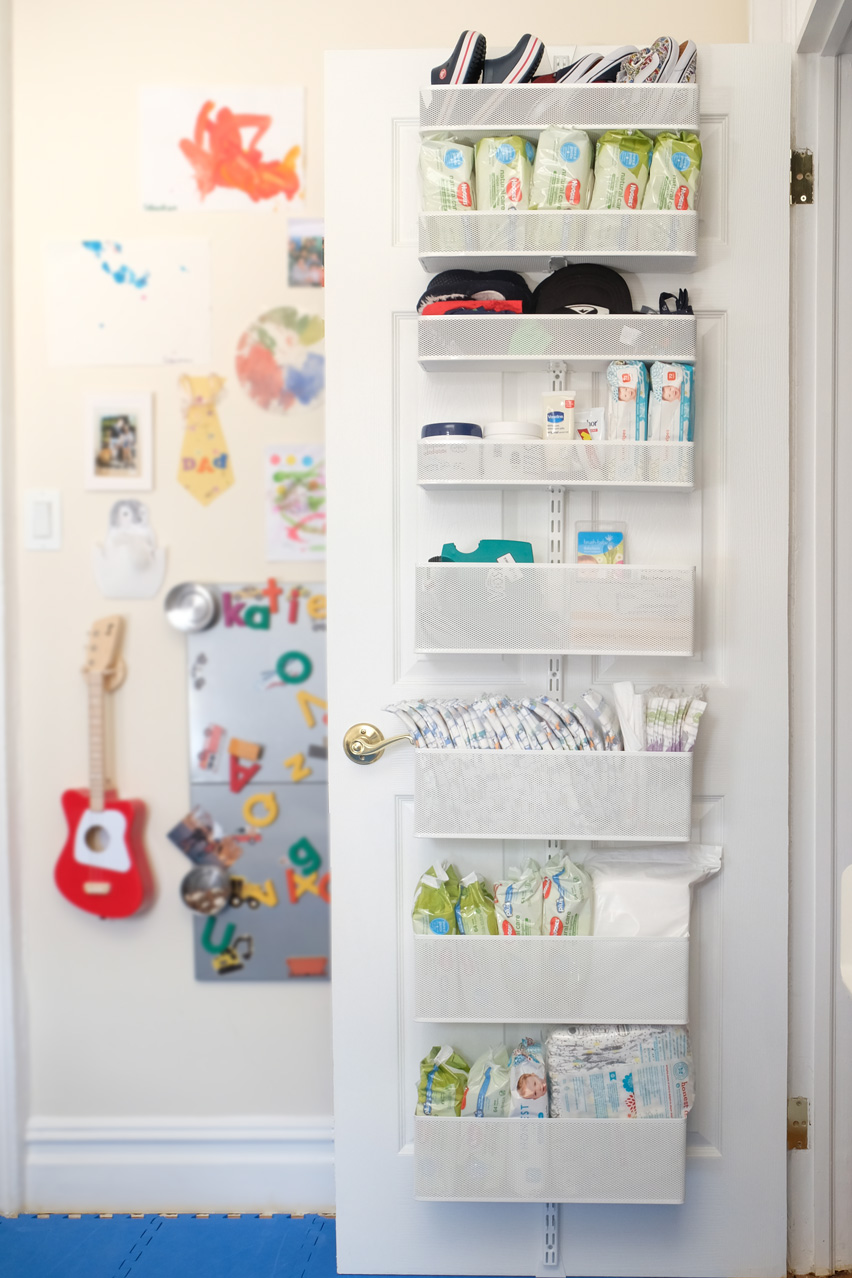 Depending on your door size and needs, you can completely customize your storage.  The Container Store offers an easy-to-use web design tool for this system.  (Note: the design tool limits you to 6 baskets, but we managed to squeeze in a couple of additional baskets).  For our system, we used the following:
Happy organizing!