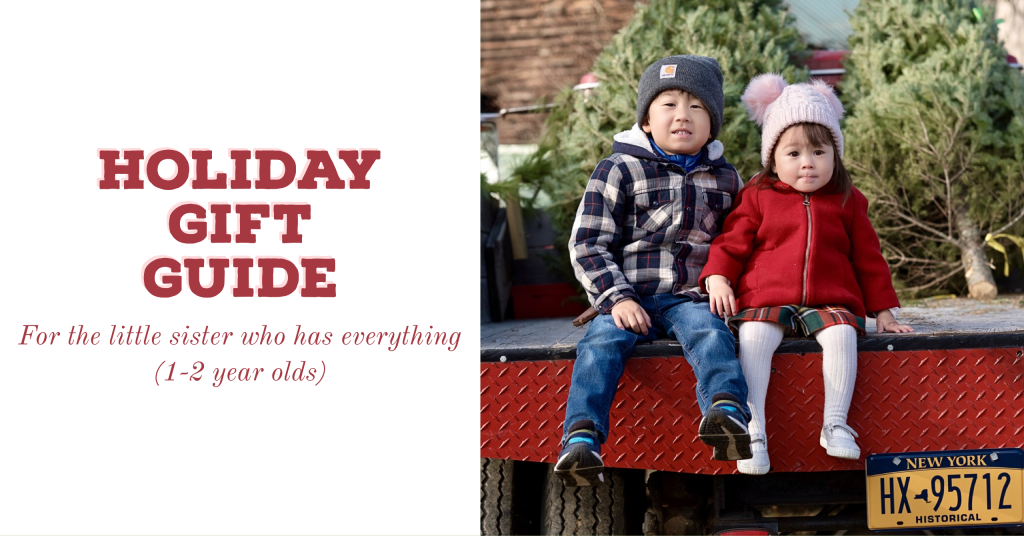 I've really been struggling with what to get Ava (20 months) this holiday season as we have the vast majority of standard toys for 1 – 2 year olds and we are already at capacity in our storage-challenged NYC apartment.  I actually suggested to Nick that we just wrap some toys from the closet as Ava probably wouldn't mind.  Clearly, I'm not in the running for Mom of the Year and that idea was quickly vetoed.  So, I actually had to do the unthinkable and sit down and brainstorm.  Here are my top ideas for the little sister who has everything, aka, Ava's wishlist.
For more ideas for the 1 – 2 year old set, see our Young Toddler Gift Guide.  And don't forget to check out our other gift guides:
"Girly" Things
Bash always gravitated towards cars, trucks, and trains; dolls and stuffies just didn't last long.   Ava, on the other hand, definitely got the fashion and accessory bug from me, which I'm more than happy to indulge!
Baby Doll & Accessories
Ava loves her Corolle Baby Doll – she enjoys poking her eyes, wheeling her around in the toy stroller, and bringing her to me to put her hat back on.  Bash never took any interest in dolls (unless you count throwing them across the room, haha), so we could definitely enjoy a few doll accessories, especially as Ava's imaginative play grows.  I got this Melissa and Doug Doll Feeding Accessories set (really excited about the "disappearing" milk!) for her stocking stuffer.  For a larger present, this Clip-on Doll Booster Chair will keep Dolly next to Ava at the table (we use the Inglesina Fast Table Chair for Ava).
Purses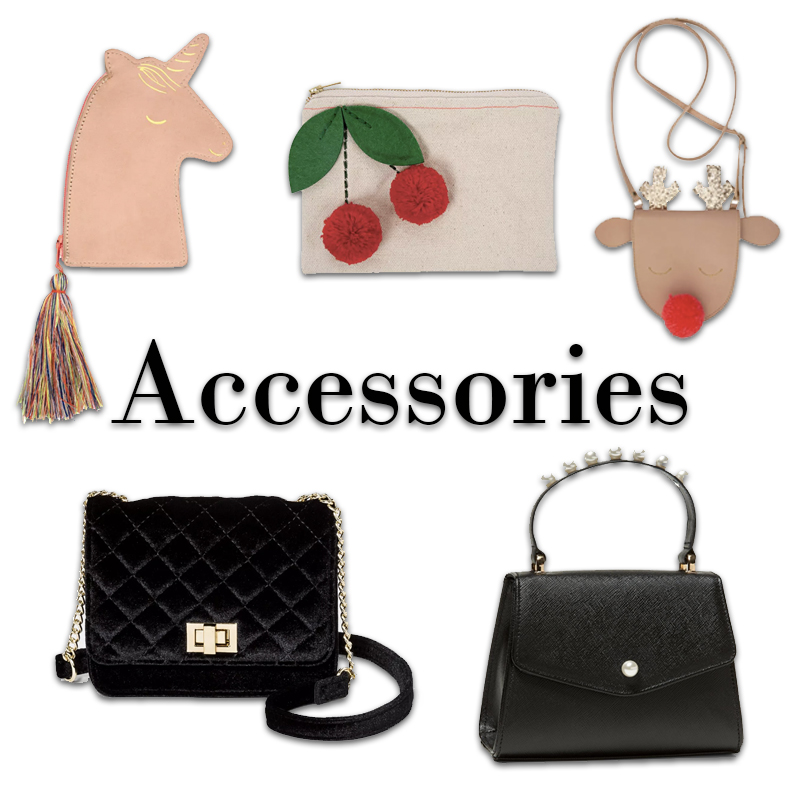 It's never too early for Chanel!  Hahah!  Ava's favorite activity is rummaging through my bags.  Removing everything from my wallet is a fail-safe, go-to activity that can keep her independently occupied for a good 30 minutes or until I start to freak out that she'll bend my MetroCard!  This Velvet Quilted Cross-Body might be close enough to the real thing for Ava's sophisticated palette.  Alternatively, this Janie and Jack Faux Pearl structured bag from the Juno Valentine collection will have her #EvaChenPosing!  Of course baby girl can't have enough accessories, so we'll add this Unicorn Coin Purse and this little Cherry Pouch.  Also this Reindeer Cross-Body Bag is perfect for holiday photos.
You Can Never Have Enough…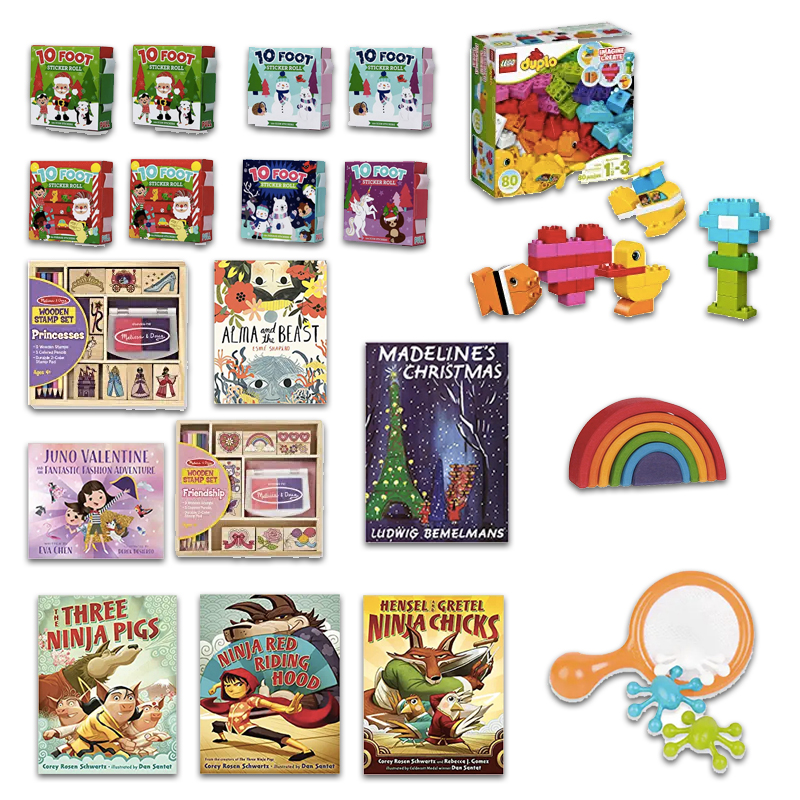 Stickers
I plan to stock up at Target with a lot of stickers.  This pack of 8 boxes of winter / holiday stickers for $8 is perfect for a stocking stuffer.
Building Sets
We have a ton of the Lego Duplos building sets, but Ava actually enjoys just stacking the regular blocks.  The My First Bricks Collection would be a great supplement to our collection.
This Grimm's Rainbow set is great for building and lots of open-ended play.
Bath Toys
Boon Water Bugs Floating Bath Toys and Net looks like a fun way to amp our play time in the bath and a great stocking stuffer.
Stamps
Ava is starting to get more into art and loves getting her stamps after her gymnastics class, so this Melissa and Doug Princess and Friendship Stamp Set Bundle will be a hit.
Books
We love Corey Rosen Schwartz's trio: The Three Ninja Pigs, Ninja Red Riding Hood, and Hansel and Gretel: Ninja Chicks, with their female-led, action packed retellings of these classic tales.
Adding to our collection of strong female protagonists, I think Ava will enjoy: Juno Valentine and the Fantastic Fashion Adventure, Madeline's Christmas, Alma and the Beast.
Play House / Kitchen Accessories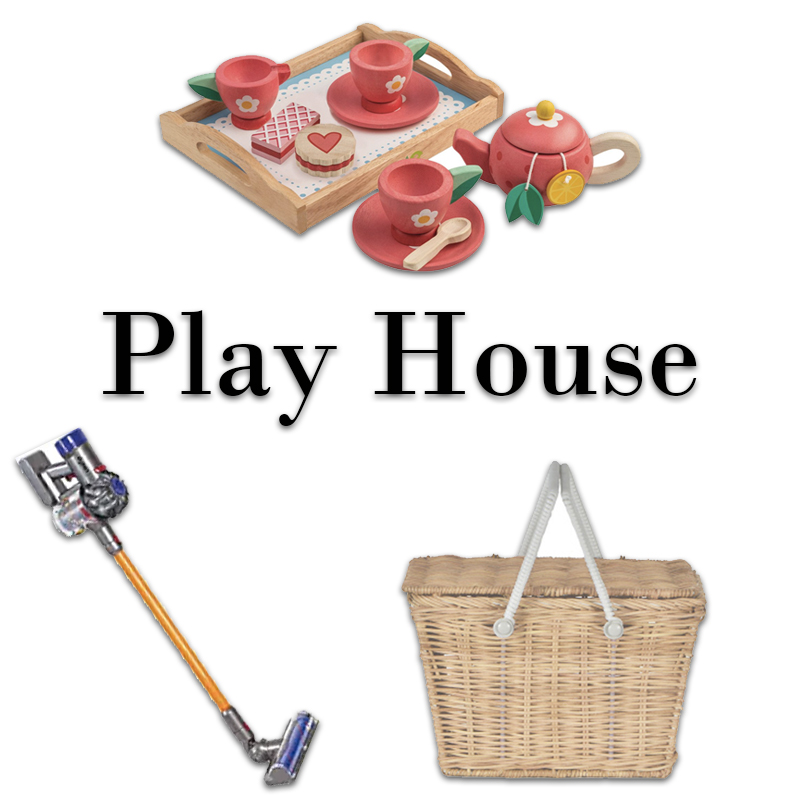 Dyson Little Helper Cordless Vacuum, because they see me using our real Dyson like 10 times a day!
The kids love having "picnics" in our living room, so this Olli Picnic Basket will be a cute addition to our setup.
I've been looking for a cute and durable tea set and this Tender Leaf Toys Tea Set fits the bill!
Stylistas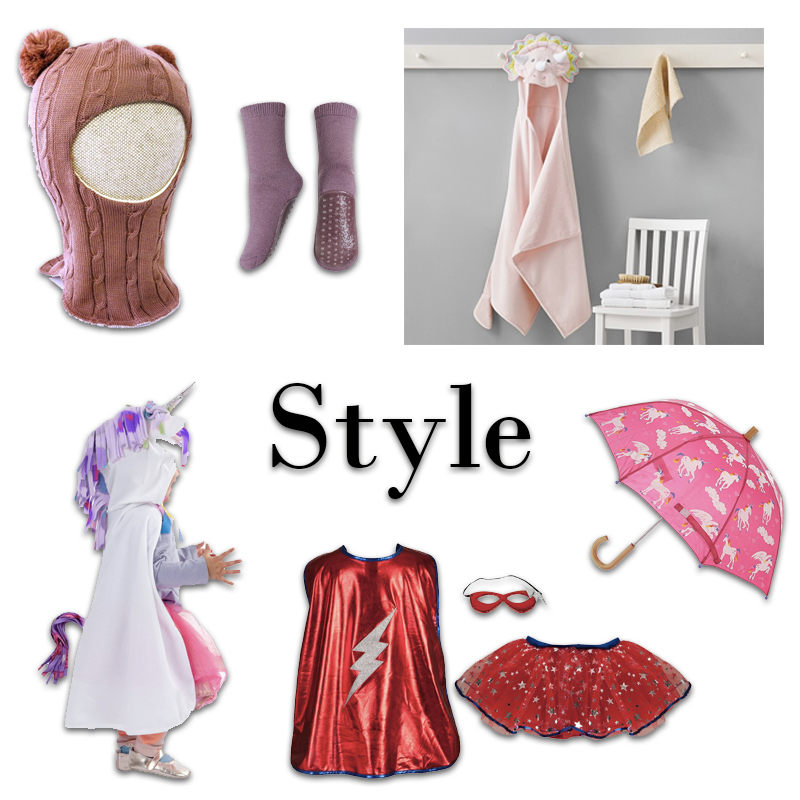 Winter is coming so keep little heads warm with this Kivat Braided Wool Balaclava.  Super cute, but most importantly, warm (in between the merino wool outer layer and organic cotton lining is a layer of windproof fleece!).
One of Ava's first words besides our family's names was sock…seriously!  I have her trained well as she brings me my slippers, so it's only fitting that she gets a pair of "indoor shoes" and these MP Denmark Ankle Non-Slippers are perfect for keeping little feet toasty and stable – these grippers are solid!!  For our special friends, Av Norden is offering a 20% discount with code BASH&CO; use online or in store until December 21st at midnight EST (in time for shipping!).  Thanks, Av Norden!!
Pottery Barn Triceratops Bath Wrap: So Ava can match big brother post sibling bath sessions!
Great Pretenders Superhero Tutu Costume and Baby Unicorn Cape: Great Pretenders has the cutest costume sets for little ones.  I think Bash will enjoy dressing Ava up as a fellow superhero or having her act as a unicorn in all of his adventures.
Bash has the red dinosaur version of this Hatley Umbrella and Ava is obsessed with it!  Everyday, we constantly find her playing with it so it's time to get one of her own.
If We Had Space
This little Market Cart is so cute for lemonade stands and pretend farmers' markets!
If we had a backyard, I'd be all over this Step 2 Water Table for hot summer days.
These Cozy Coupes are classics – I even remember loving them when I was a kid.  They were always the first thing Bash would run to at his Poppyseed Pre-Nursery class.
Cotton Candy Manor: Wow, amazing!  I'm also pretty sure this is like a NYC studio apartment (with the rent to match!), haha!  Do you think anyone would notice if we set it up in our apartment building's hallway?!